By: Meredith Nelson Posted On: Jun 15th, 2017
GIPPEC is delighted to announce the successful delivery of six CALM workshops in Chile, Italy, China, New Zealand, and Canada in 2017! The CALM workshops bring together a diverse group of oncology professionals in psychology, psychiatry, medicine, social work, nursing, palliative and spiritual care, and more, to gain training and skill development in CALM therapy. Participants are introduced to the rationale, theoretical foundations, content, and processes of CALM therapy. Learning is facilitated through the presentation and discussion of videotaped psychotherapeutic sessions and dialogue around Canadian and international CALM-related research. The CALM training program aims to build knowledge and capacity in order to develop regional hubs for CALM therapy and training throughout the world.
Viňa del Mar, Chile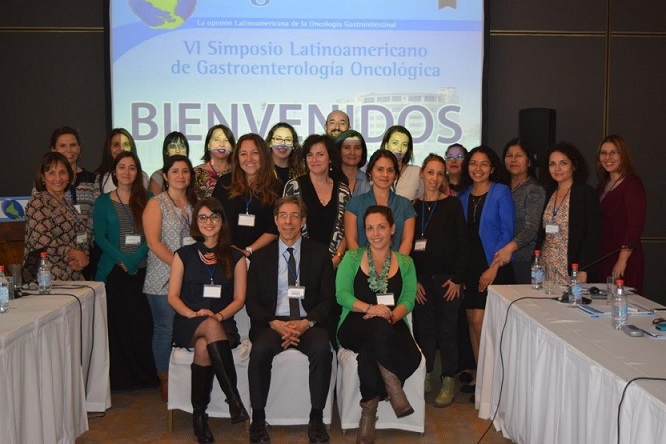 The team of Dr. Gary Rodin, clinical psychologists Loreto Fernández and Pamela Ortiz, and medical epidemiologist Solana Terrazas delivered the second CALM workshop in Latin America at the Latin American Symposium for Oncologic Gastroenterology (SLAGO) in Viña del Mar, Chile. SLAGO was organized by Fundación Oncológica Cáncer Chile and supported by the Chilean Psychooncology Association. Twenty-five professionals in the fields of psychology, nursing, and palliative care in Chile and 2 professionals from Argentina attended the workshop. Workshop host Loreto Fernández highlighted "passionate discussions about how to manage patients' fears and needs" during the workshop, emphasizing the similarities of these "regardless of culture or language". Ms. Fernández also mentioned the "great interest about the uniqueness of CALM and its contributions to psychosocial cancer care" among participants.
Ferrara and Rome, Italy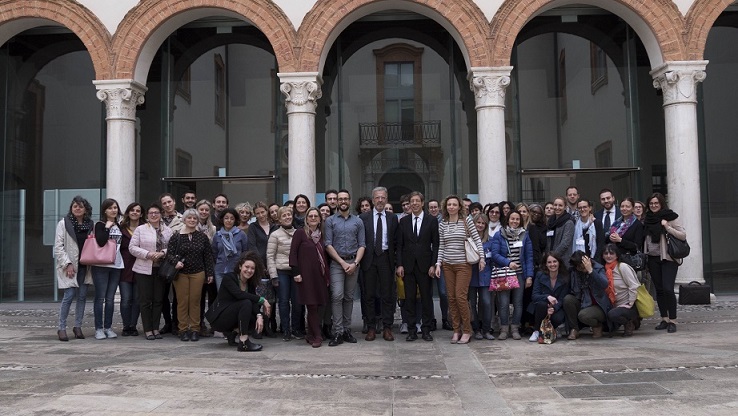 In April, Dr. Gary Rodin and Carmine Malfitano from the Canadian research team delivered two CALM workshops: at the University of Ferrara, with the research team of Drs. Luigi Grassi, Rosangela Caruso, and Giulia Nanni, and in Rome, with the School of Psychotherapy and Psychoanalytic Psychology of Self and Relational Psychoanalysis. Around 50 participants with backgrounds in psychology, psychiatry, and psychotherapy attended the workshop in Ferrara, and around 50 psychoanalysts attended the workshop in Rome. These workshops are two exciting developments in the establishment of the CALM Centre of Excellence in Ferrara.
Shanghai, China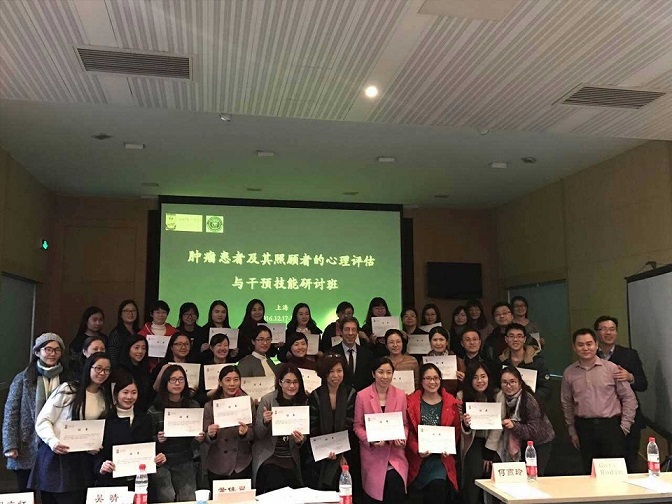 Dr. Gary Rodin recently presented a full-day CALM Workshop sponsored by the Shanghai General Hospital and Shanghai Mental Health Center.
Auckland, New Zealand
Drs. Gary Rodin and Sarah Hales delivered the first CALM Introductory Workshop in Auckland, New Zealand in March for 50 professionals in nursing, psychiatry, and psychology. This workshop was sponsored by the Movember Foundation's TrueNTH prostate cancer program.
Toronto, Canada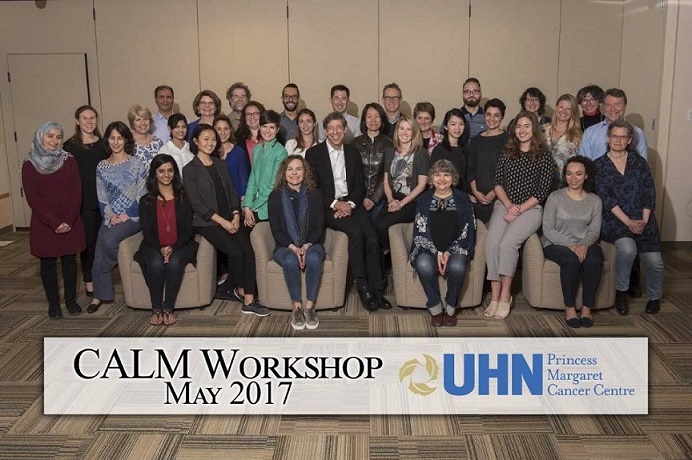 A diverse range of healthcare professionals from Canada, Australia, Norway, Germany, Chile, the United Kingdom, and the United States attended the CALM International Advanced Workshop presented by the Canadian research team of Dr. Gary Rodin, Dr. Sarah Hales, Carmine Malfitano and Joanna Shnall in Toronto in May. Highlights included case presentations by Dr. Vera Krejcik of the University of Calgary and Dr. Anne Lanceley of University College London in England during clinical sessions. Rebecca Philipp of the University Medical Center Hamburg-Eppendorf also presented on the CALM research study in Germany.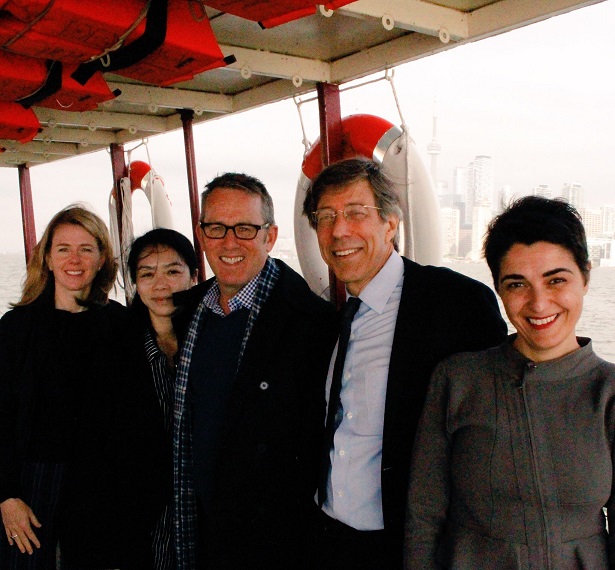 Drs. Sarah Hales and Gary Rodin with delegates from the Peter MacCallum Cancer Centre in Melbourne, Australia
The CALM Advanced Training Workshops are building a global network of professionals to enhance psychosocial care for patients in different treatment sites nationally and internationally. Stay tuned for news about upcoming workshops!