By: Louise Lee Posted On: Jan 10th, 2017
The "Multidisciplinary Concepts in Palliative and Supportive Care Research" course, jointly hosted by the GIPPEC global institute and the Institute of Life Course of Aging at the University of Toronto, aims to provide learners an opportunity to explore a novel, interdisciplinary area of study.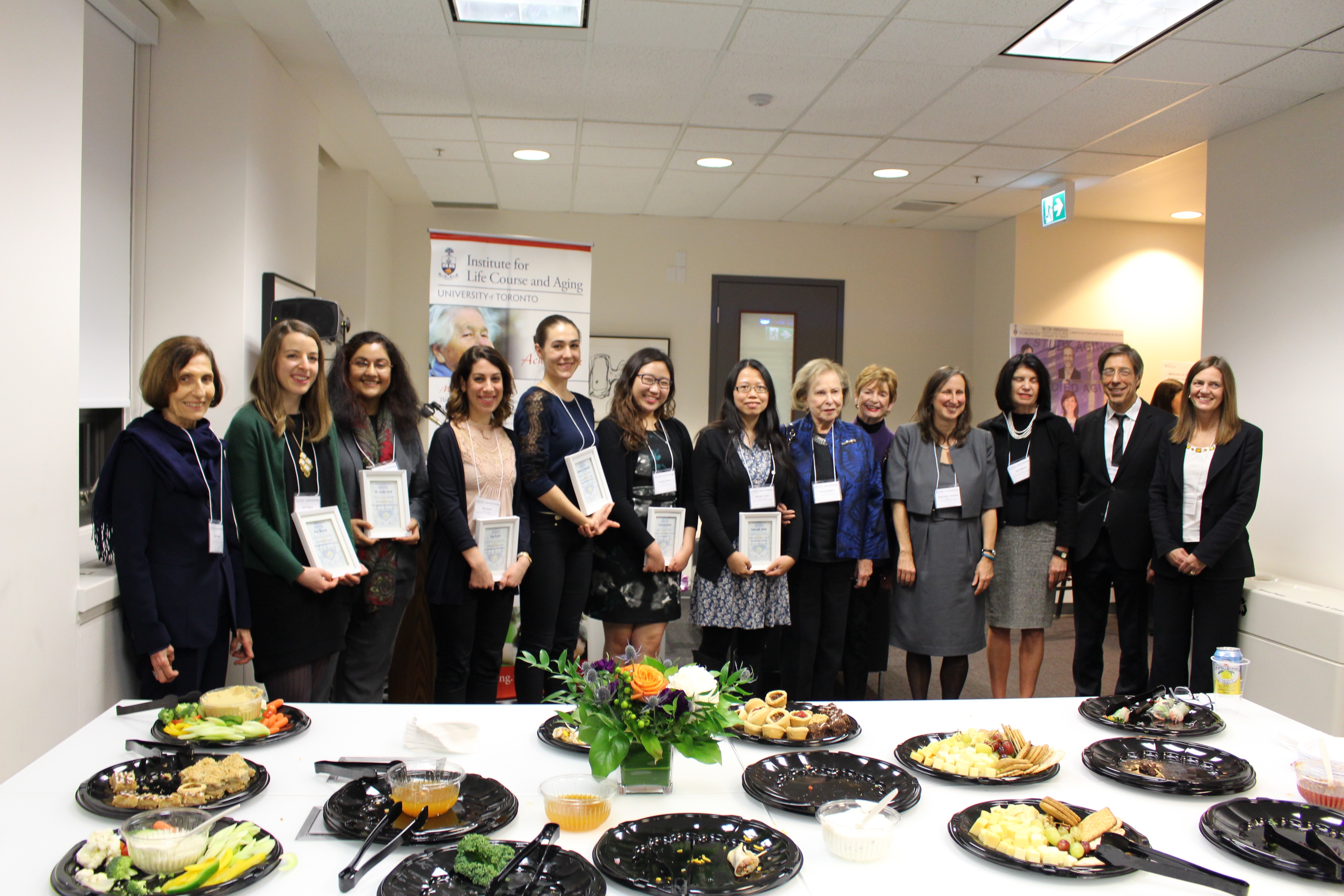 GIPPEC and The Institute of Life Course of Aging formally announced their partnership on November 14, 2016.

Directed by Drs. Camilla Zimmermann and Gary Rodin, the course features weekly lectures and discussions facilitated by leading scientists in the field of palliative care. It covers a diverse range of topics including bioethics, paediatric palliative care, oncology nursing, palliative care in the ICU, group therapy and the psychology of death and dying.
"I learned from the vast experience of the speakers, all of whom are leaders in the field," said Dr. Breffni Hannon, a palliative care physician at Princess Margaret who recently took the course to expand her research knowledge. "I also like how the learning environment was relaxed but extremely supportive!" said Dr. Hannon
Some former students continue to work in palliative care research. Christine Moon, a second year master's student in medical science who took the course in 2015, is currently working on a project with Dr. Zimmermann examining the perspectives of patients with advanced cancer and and the role their family doctors can play in their palliative care.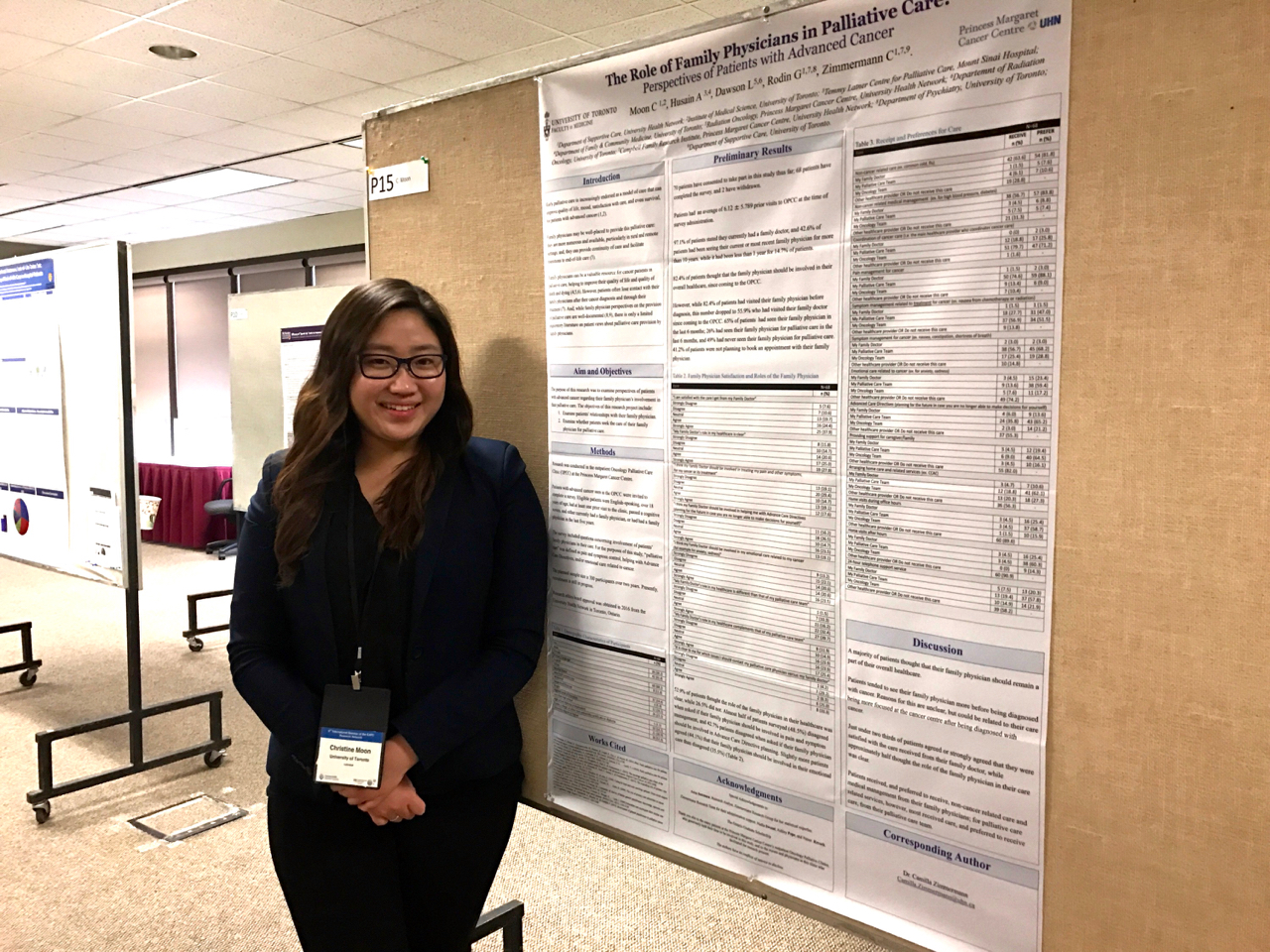 Christine Moon presented her research in the 6th International Seminar on Palliative Care in Banff, Canada.
Eryn Tong, a master's student who recently finished the course, is working on a research project on the impact of psycho-education for patients diagnosed with pancreatic cancer under the supervision of Dr. Rodin.
"In this course, I learned about methodological issues in the field of palliative and supportive care, as well as some of their potential solutions. I was challenged to think about how I could strengthen my own research endeavours." said Tong.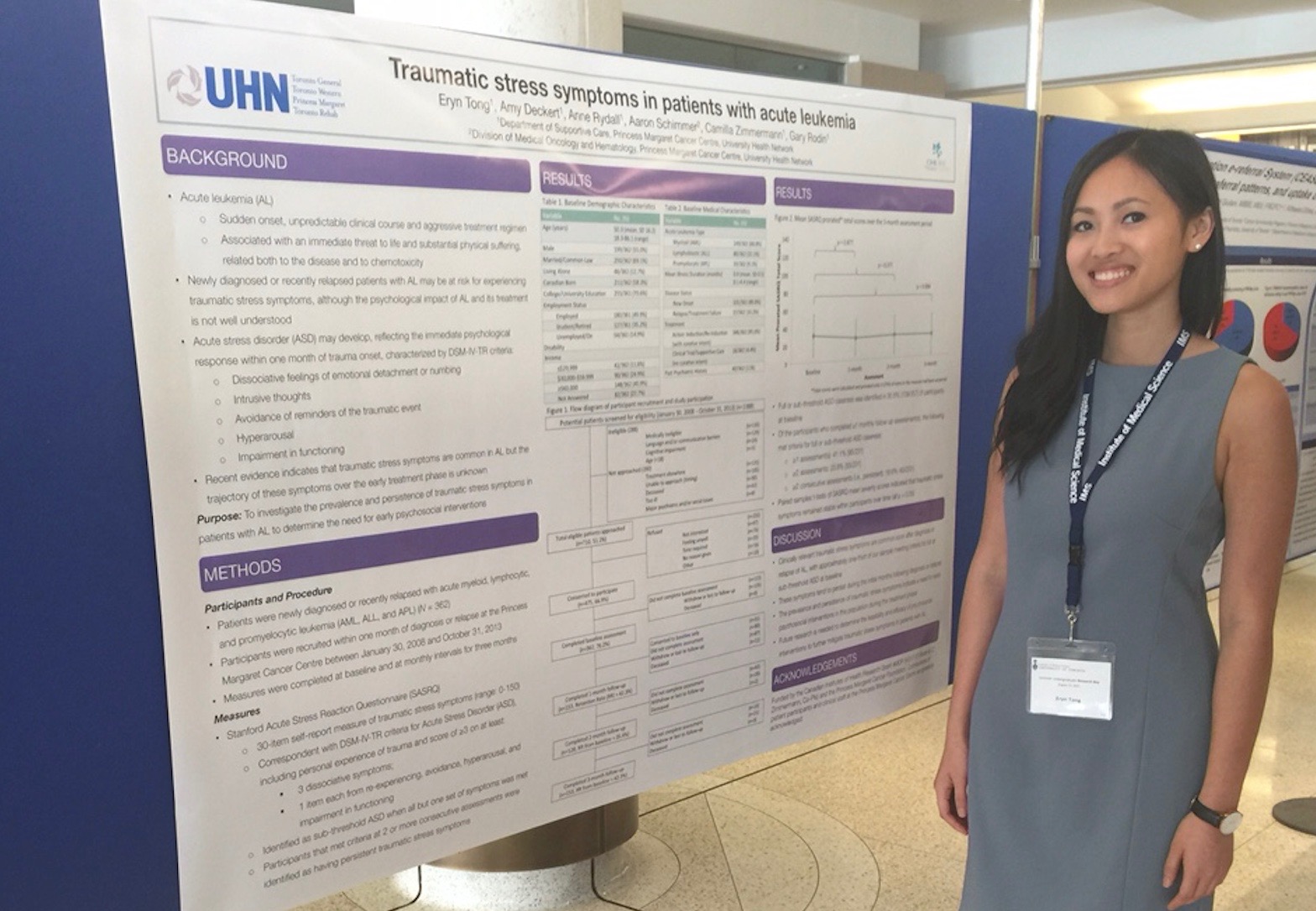 Eryn Tong presented her research in the 6th International Seminar on Palliative Care in Banff, Canada.
Will it be available online?
In 2016, the lectures were filmed and will be adapted for online delivery internationally. To learn more about this, email us at gippec@uhn.ca